HIGH DENSITY CFC FREE INSULATION
Constructed with a concentrated polyurethane foam without CFC, the insulation ensures reduced heat loss and energy loss.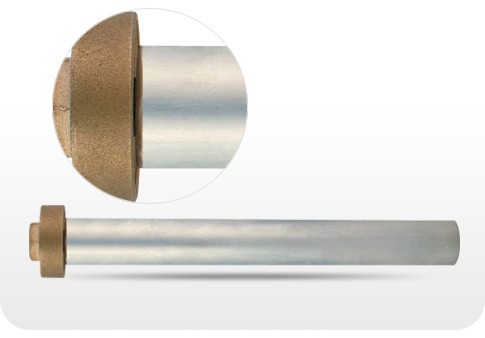 Large magnesium anode, stand alone
Magnesium anode can be changed easily without disassembling the heating element, avoiding the opening of the flange that is always risky for the water heater performance. The residual of magnesium anode will not attach the heating element. It means longer life for the heating element. The heating element also will not corrode the magnesium anode. It will increase the life of the magnesium anode, and then by longer lasting life of the glasslined tank.
Luxurious design
(Tiếng Việt)
Thiết kế sang trọng, dễ dàng lắp đặt
Unbreakable thermometer in ABS plastic
The most outstanding feature of the ABS plastic shell is its high resistance to the impact of foreign forces. Ensure the product is durable, beautiful, and safe for devices. components inside
.