Sản phẩm bình nước nóng, bình nóng lạnh,máy nước nóng tốt của Ferroli
(Tiếng Việt) Bình nước nóng Prado
(Tiếng Việt)
- Bình tráng Titan siêu bền bảo hành 8 năm
- Lớp phủ men xanh vĩnh cửu
- Thanh nhiệt tráng men siêu bền, chống bám cặn
- Van xả cặn tiện ích
- Dây nguồn chống giật ELCB
- Thanh magie anode lớn đứng độc lập
- Rơ le chống cháy khô
- Lớp cách nhiệt không chứa CFC
- Đèn LED báo nhiệt độ
Enamel Tank
The tank is manufactured on full automatic line. Special titanium blue glassline tank is covered with the surface of the intestine with the most advanced electrostatic technology, then heated at a temperature of 850 degrees Celsius, making the surface of the intestine in a uniform plane, prevent electric leakage and improve water quality.
Earth leakage circuit breaker (ELCB)
Electrical leakage protection (ELCB) is a safety device that will disconnect the device from the electrical circuit whenever an electrical leak occurs through the human body when it touches electrical parts of the device.
HIGH DENSITY CFC FREE INSULATION
Constructed with a concentrated polyurethane foam without CFC, the insulation ensures reduced heat loss and energy loss.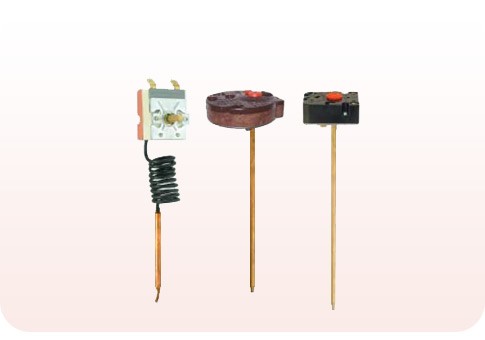 SAFETY RELAYS
In addition to automatic temperature control relays in the tank, Ferroli electrical water heater are also equiped dry fire relays. The relay will disconnect itself when the temperature in the tank is over 90 degrees Celsius and can only operate again when there is a technical inspection to prevent the heating problem from being burnt dry.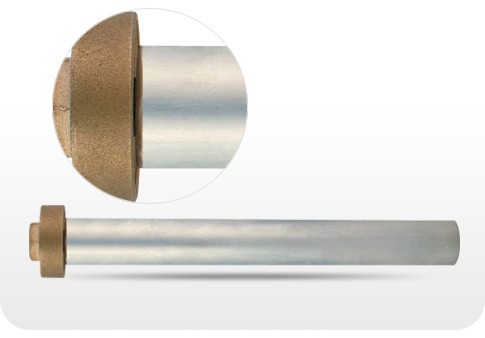 Large magnesium anode, stand alone
Magnesium anode can be changed easily without disassembling the heating element, avoiding the opening of the flange that is always risky for the water heater performance. The residual of magnesium anode will not attach the heating element. It means longer life for the heating element. The heating element also will not corrode the magnesium anode. It will increase the life of the magnesium anode, and then by longer lasting life of the glasslined tank.
Super durable enameled rod
Enamel technology is researched to prevent plaque, reduce the harmful effects caused by water sludge, ensure that the thermal efficiency is always maintained parallel to the life expectancy.