Sản phẩm bình nước nóng, bình nóng lạnh,máy nước nóng tốt của Ferroli
Bình nước nóng INFINITI PLUS
Hai thanh nhiệt công suất 1500W làm nóng cực nhanh
- Bình tráng Titan siêu bền bảo hành 8 năm
- Lớp phủ men xanh siêu bền
- Hai thanh nhiệt, 3 công suất cung cấp nước nóng tức thời và liên tục
- Van xả cặn tiện ích
- Thanh magie anode lớn, thay thế dễ dàng
- Màn hình LED hiển thị nhiệt độ
- Rơ le chống cháy khô
- Lớp cách nhiệt không chứa CFC
- Dây nguồn chống giật ELCB
(Tiếng Việt)
Bình chứa được sản xuất trên dây chuyền tự động hoàn toàn. Lớp men Titan đặc biệt được phủ kín bề mặt ruột bình bằng công nghệ tĩnh điện tiên tiến nhất hiện nay, sau đó được nung nóng ở nhiệt độ 850 độ C làm cho bề mặt ruột bình thành một mặt phẳng thống nhất, chống rò rỉ điện và nâng cao chất lượng nước.
Extra heating element next to outlet, 3 power modes
Two element (power: 1500W and 3000W), extra heating instant element next to the water outlet, instant and continuous heating.
Earth leakage circuit breaker (ELCB)
Earth Leakage Circuit Breaker (ELCB) is a safety device which disconnects a circuit whenever it detects an unbalanced current; this may be caused by current leakage through the body of people touching the electrified part of the circuit accidentally. ELCB is designed to disconnect quickly enough to mitigate the harm caused by the shocks come from the unbalanced current.
CFC Free insulation environmental friendly
High density CFC Free polyurethane foam, with high resistance to heat loss, minimizing the dispersion of heat and energy through the insulation.
LED Temprature display
LED Temprature display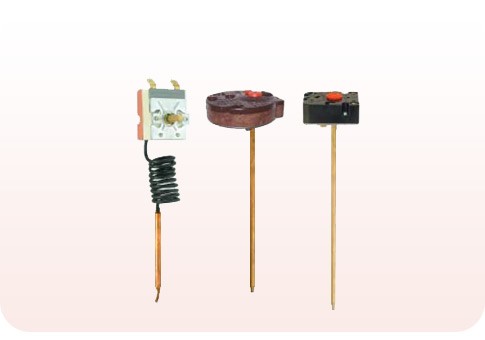 Multiple protections
With water electricity separation heating technology, safety earthing protection, independent leakage protection, self-diagnosis fault protection, anti-over-temperature, anti-dry-heating, anti-spraying and low water flow protection. Water supply quality is enhanced by filter screen so as to extend the service life of water heater.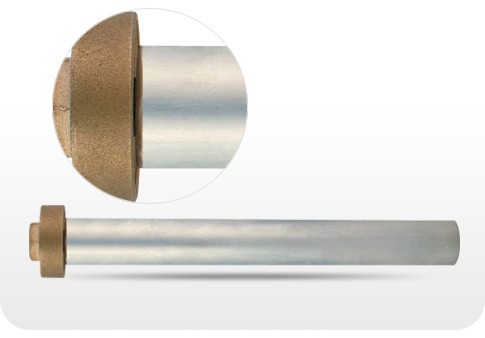 Large magnesium anode, stand alone
Magnesium anode can be changed easily without disassembling the heating element, avoiding the opening of the flange that is always risky for the water heater performance. The residual of magnesium anode will not attach the heating element. It means longer life for the heating element. The heating element also will not corrode the magnesium anode. It will increase the life of the magnesium anode, and then by longer lasting life of the glasslined tank.
Third pipe for drainage
Cleaning the tank has never been easier, users can manually remove a valve, which allow draining of any silt or debris, and rinsing of the tank without the need for service call.