Sản phẩm bình nước nóng, bình nóng lạnh,máy nước nóng tốt của Ferroli
Independent-twin tanks
Duetto series is the first twin-tank water heater. Depending on demand of hot water use, users can choose between the operations of one or both tanks. Thanks to this special operation mechanism, Duetto can allow you to save electric energy consumption & reduce heating time.
Earth leakage circuit breaker (ELCB)
Earth Leakage Circuit Breaker (ELCB) is a safety device which disconnects a circuit whenever it detects an unbalanced current; this may be caused by current leakage through the body of people touching the electrified part of the circuit accidentally. ELCB is designed to disconnect quickly enough to mitigate the harm caused by the shocks come from the unbalanced current.
CFC Free insulation environmental friendly
High density CFC Free polyurethane foam, with high resistance to heat loss, minimizing the dispersion of heat and energy through the insulation.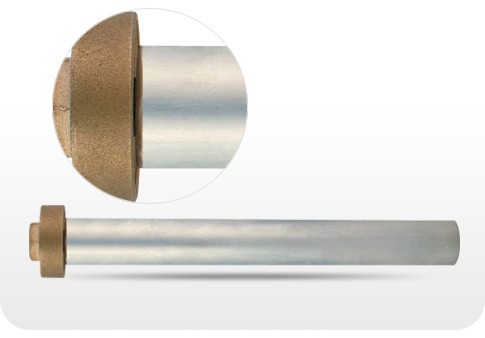 Large magnesium anode, stand alone
Magnesium anode can be changed easily without disassembling the heating element, avoiding the opening of the flange that is always risky for the water heater performance. The residual of magnesium anode will not attach the heating element. It means longer life for the heating element. The heating element also will not corrode the magnesium anode. It will increase the life of the magnesium anode, and then by longer lasting life of the glasslined tank.
Third pipe for drainage
Cleaning the tank has never been easier, users can manually remove a valve, which allow draining of any silt or debris, and rinsing of the tank without the need for service call.